✅ Free Shipping Worldwide
✅ 100% Money Back Guarantee
✅ Order Processed Within 24 Hours
This  baby pillow Helps to prevent

flat-head syndrome !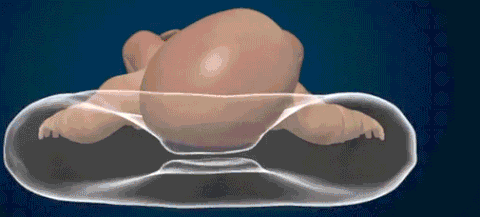 What is flat-head syndrome ?
The flat-head syndrome occurs when a baby's head develops a flat spot due to hear and pressure on a certain area of the head. Babies are born with a soft skull and flat-head syndrome occurs when a baby is laid too much on their back.
The cut out in this Orthopedic Infant Pillow with flat-heat prevention allows air to circulate and prevent overheating on certain areas of the head which allows room to support your infant's head so that it does not become flat through the heat and pressure.
This Newborn Pillow wrapped in 100% Organic and breathable Cotton Material that's soft and gentle enough for baby's Sensitive Skin. It also has Invisible Zipper to avoid touching Baby's skin
Key benefits of the orthopedic baby pillow
 PORTABILITY: The Baby Pillow has a very light and portable design, so you can take it with you anywhere you go. You can guarantee that your baby will be 100% safe matter your location.
 SAFETY: The cut in the Baby Pillow allows air to circulate and prevents overheating on certain areas of the head which allows room to support your infant's head so that it does not become flat through the heat and pressure.
 COMFORTABLE: Made from top-quality materials, our product is very comfortable for any baby. It creates a closed, snug space to reassure the baby. It also prevents him from rolling over during sleep, thus ensuring a restful and safe sleep.
Features
✅ Breathable Memory Foam & 100% Cotton Washable Cover
✅ Memory Foam Pillow: adopt advance slow rebound memory foam with breather holes that draws away moisture and increases airflow and also return to its original state after being pressed, and can be used repeatedly without being easily deformed.
✅ Safe Prevent Flat Head Pillow: Design with natural curves to shape the baby's naturally round and keep your baby's head & spine in the correct alignment, relieves pressure on the head & neck. Give baby a better sleep.
✅ Long Infant Pillow:18*10*1.2 inch can meet baby's different sleeping position, with fall-off prevention design no worries about turn over all the time. And the height is the best support for baby's neck.
✅ 100% Cotton Washable Pillow Case: Friendly to baby's skin and with an invisible zipper which has nothing risk for your baby girl or boy. Long-term sealing may result in a special smell of the item which have any harm for your baby, please leave it in a ventilated place for a few days before use.
✅ Happy Customer Service: We hope that our baby pillow can help your kids prevent flat head and have better sleep, if you have any problem, please contact us feel free
SEE WHAT OTHERS ARE SAYING
I bought this pillow like a month ago. My baby and I really love it, I had another one before which i hate it, and I returned it. Her head was always falling off the pillow and she couldn't even sleep. My baby had a little problem, she just slept on her right side but after using this pillow, now she is sleeping on both sides and have no problem. This one is just perfect for her. I recommend it to everybody.
SPECIFICATIONS
Age Range: 4 months-2 years

UpFilling: Polyester / Cotton

Material: Memory

Grade: Grade A

Pattern Type: Cartoon

Shape: Oblong

Special Features: Memory

Weight: 0-1 pounds

Age Group: Babies
PACKAGE INCLUDES
 1 x Infant Newborn Baby Pillow
Special 50% OFF - Limited Time Offer!
Click the "Add to Cart" button to order yours today!
🚚 Note: Due to high demand, please allow 10-15 business days for delivery.
Many times, your items will arrive earlier! We send all our packages with a tracking number so you will be able to check it every step of the way!