Instantly Increase Your WiFi Strength Up to 300% !

Tired of dealing with weak WiFi signals that keep you from getting your work done or enjoying your time on your phone or laptop? Or does your WiFi cover a small area? Is one room slower than the other? Is there a spot in your house where you can't get WiFi at all?
Annoying isn't it? Well, not when you have The FiBooster™

"The WiFi Repeater is like having a second router in your home! "

You Need FiBooster™
If You Suffer from
Slow internet when surfing and playing games

Wi-Fi 'dead-spots' in your home

Slow buffering when streaming Youtube videos

Weak Wi-Fi signal in your room

Slow Skype or Skype connection issues

Brick or concrete walls from your router

Unsatisfactory download or upload times
Time is money, get your wifi booster and never wait for "loading"!
You'll be able to get a strong WiFi signal in all of those 'hard to reach' places and you'll enjoy a transfer speed max of 300Mbps.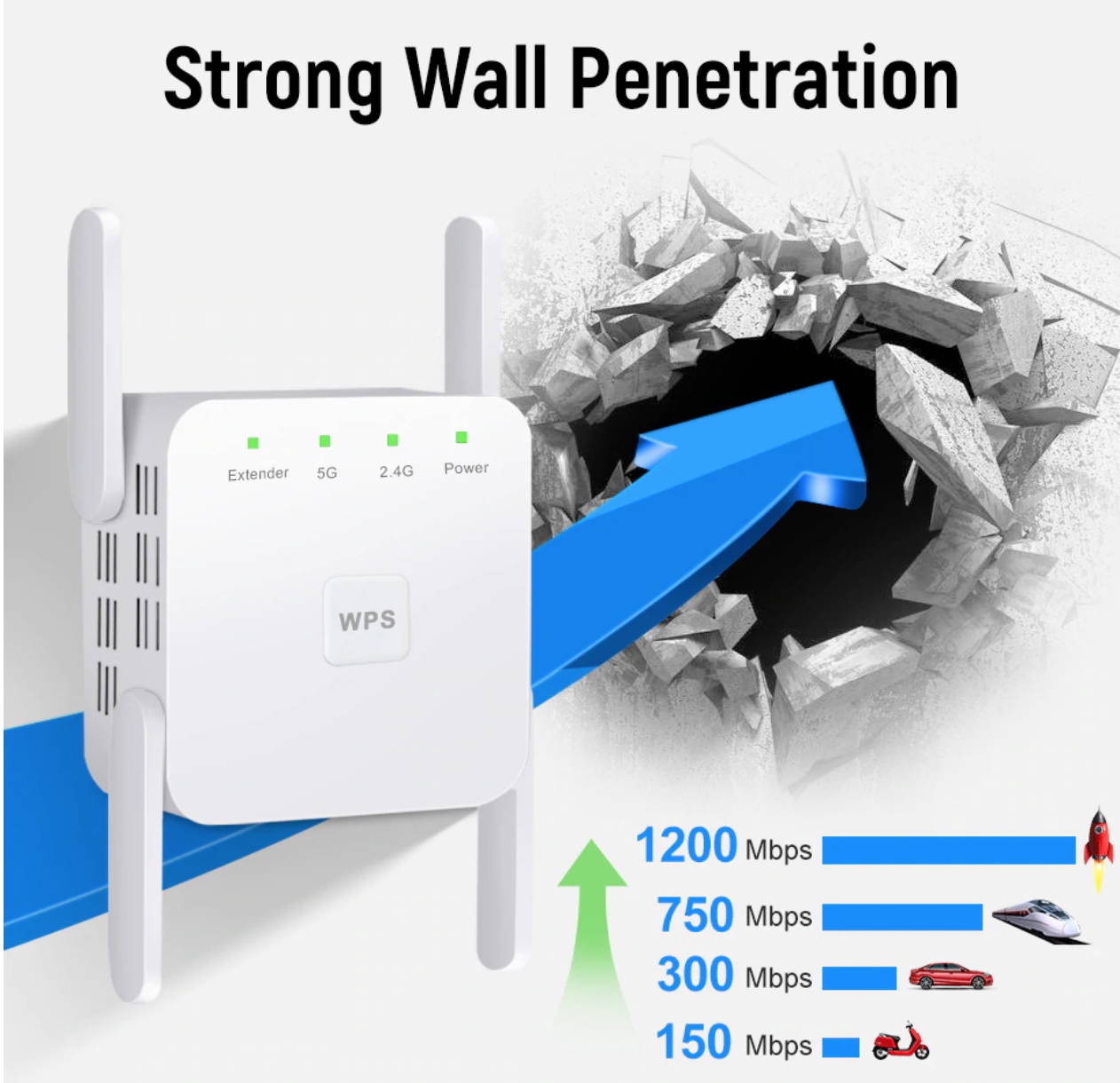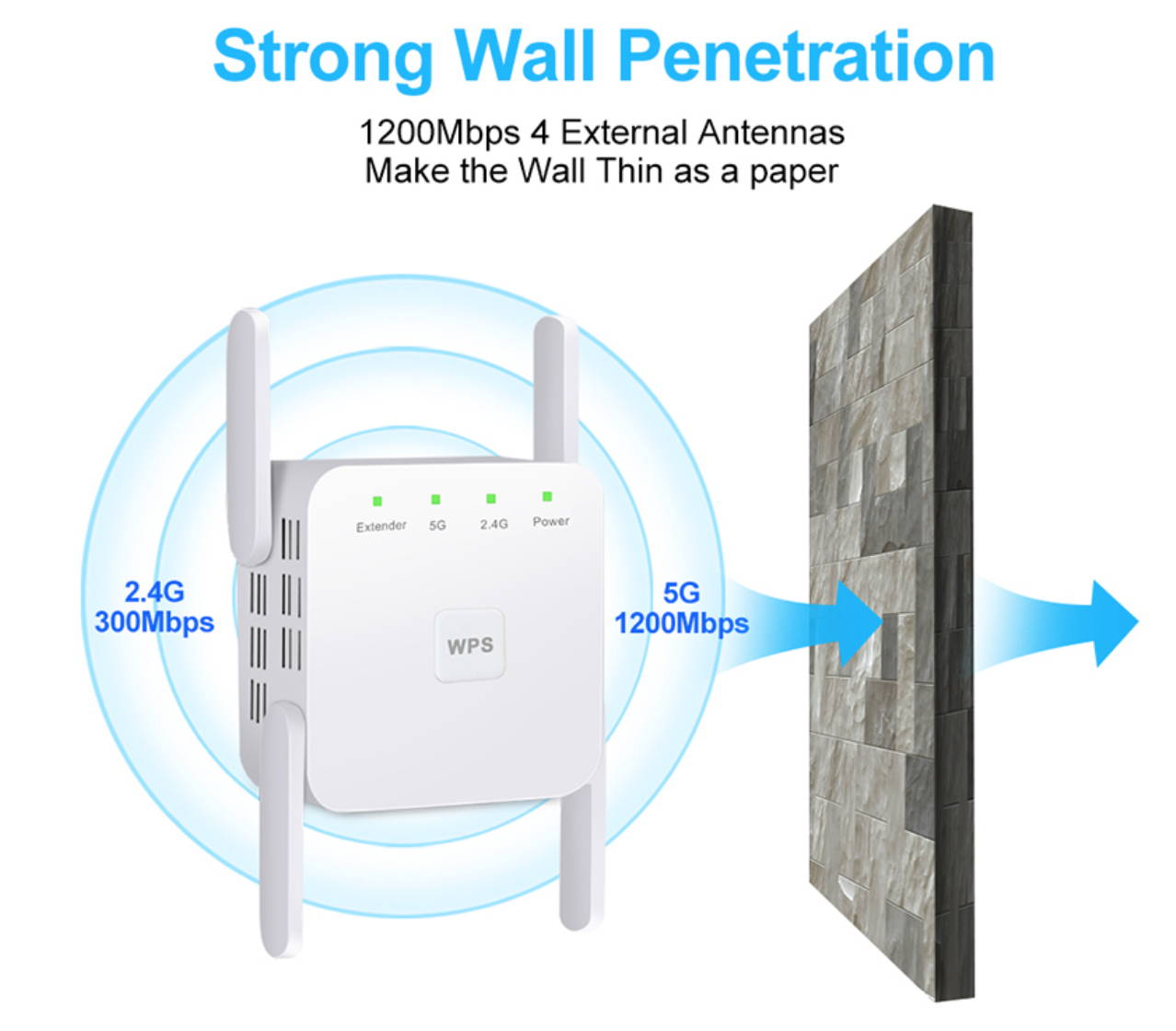 No more WiFi Dead Spots ..

Extend the existing wireless network to cover all areas with speed up to 300Mbps, creating a high speed, long-range, and stable network !

The FiBooster™ cover signal up to 10 m so that you can enjoy wifi network with zero dead spots.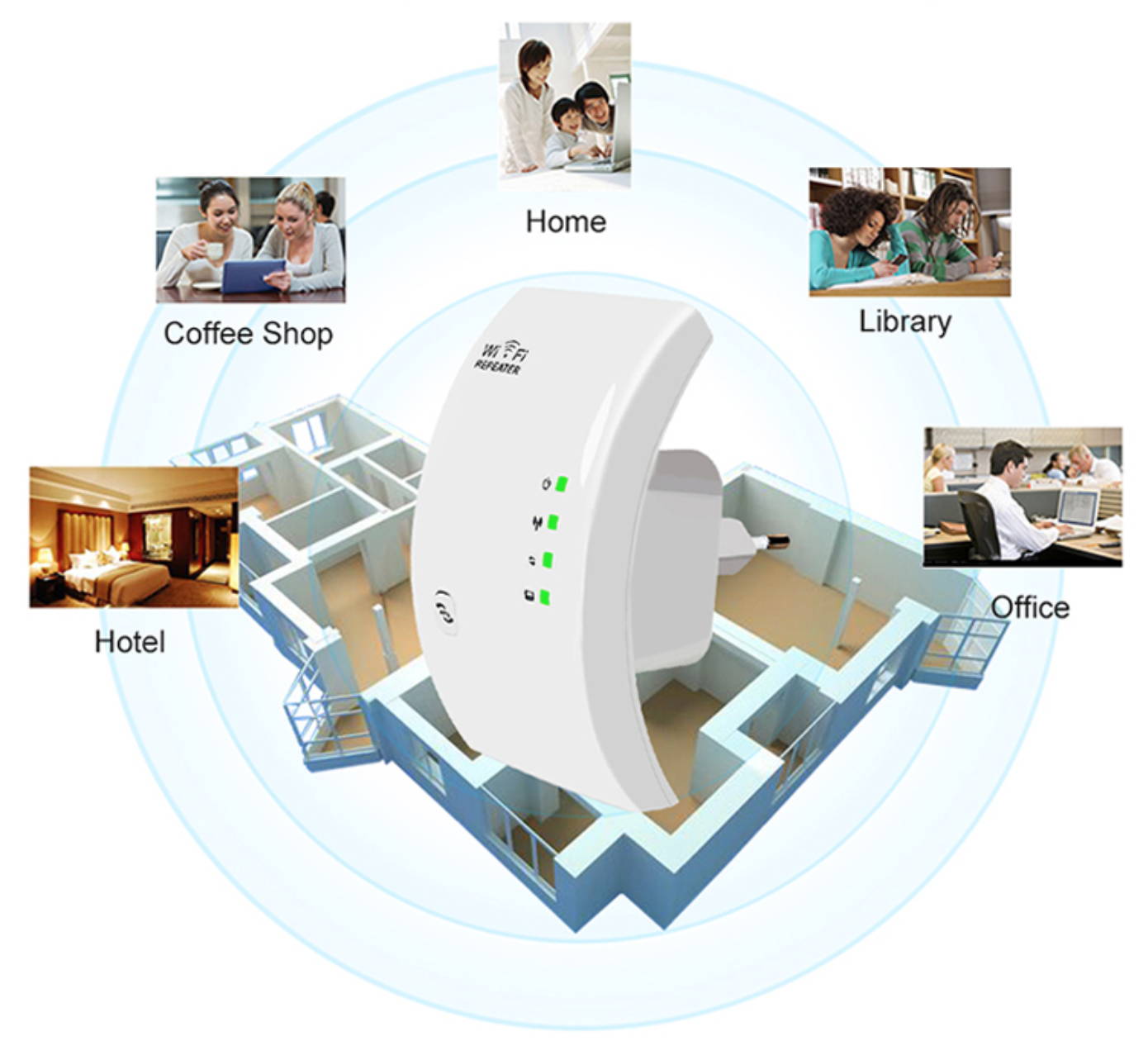 A Wide range of application

The FiBooster™ is small and compact so it will take a very small space in your home or office. It's also small enough to easily pack away when you are traveling.
Whether it's your garage, backyard, basement, or a room at the far end of your house, you'll always have a strong connection and fast internet speed!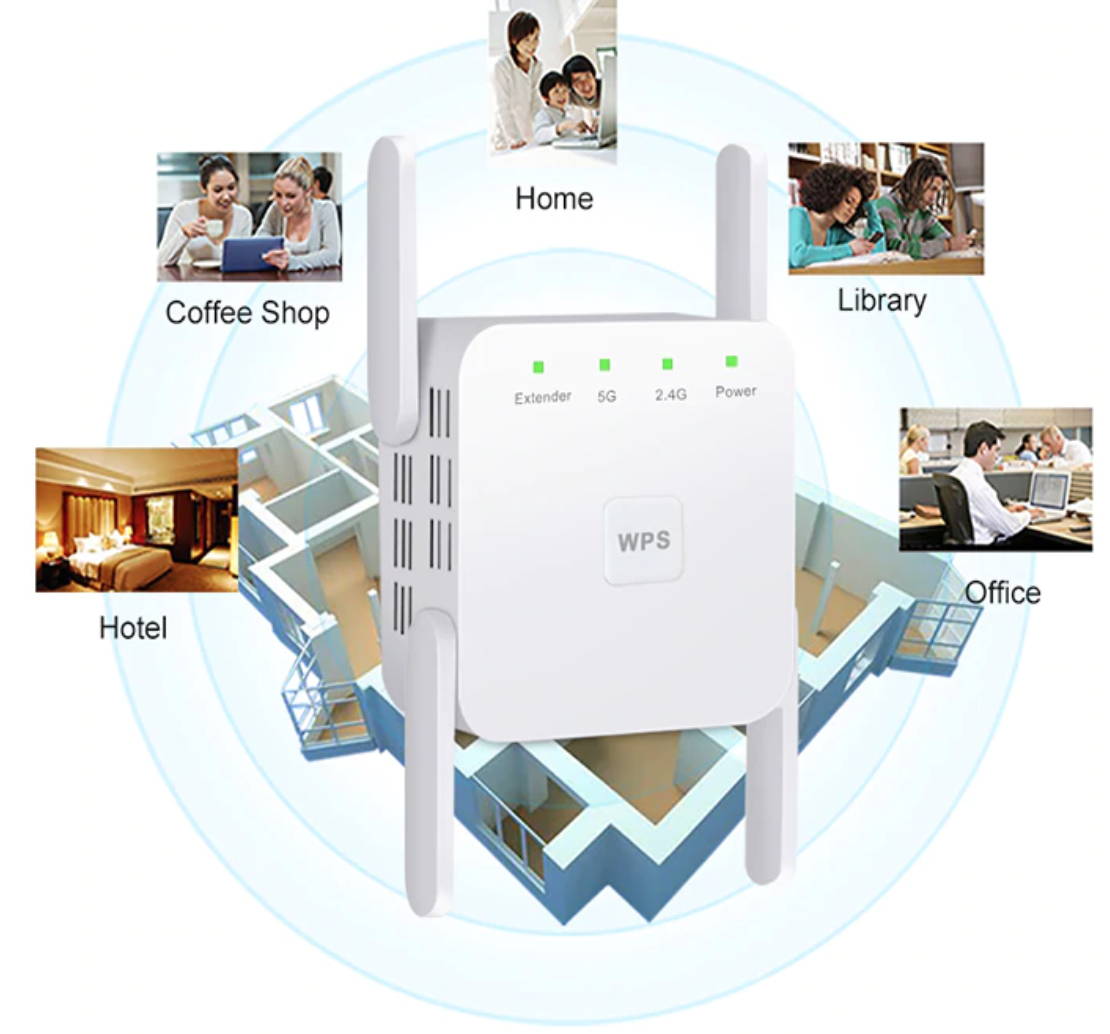 The FiBooster™ has an Ethernet port that allows it to function as a wireless adapter to connect wired devices,
It is compatible with 802.11n/g/b devices, work with any wireless network, router and Wi-Fi enabled devices including Smartphone, iPhone, iPad, Tablet, Laptop, Desktop, Smart TV, TV BOX, etc.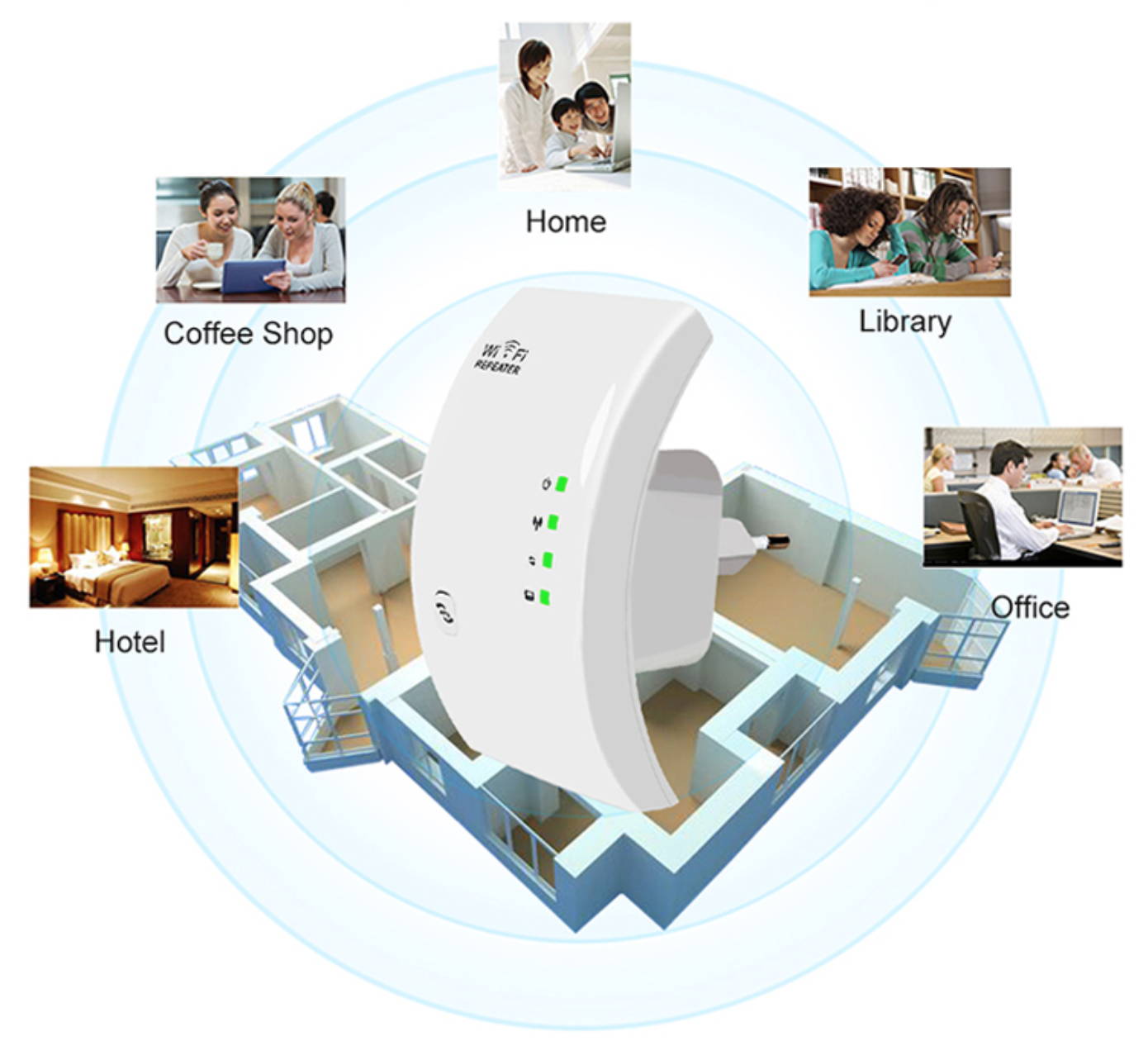 The FiBooster™
Can be simply setup on your phone, iPhone, tablet, and laptop within 5 minutes! Simply pressing WPS button to get safe encryption. (Support WEP, WPA, WPA2, WPA/WPA2 encryption methods to prevent unauthorized access and monitoring)
So all you have to do is :
✔
Press WPS button on your router
✔
Press WPS button on the
FiBooster™
✔
Wait 1-2 min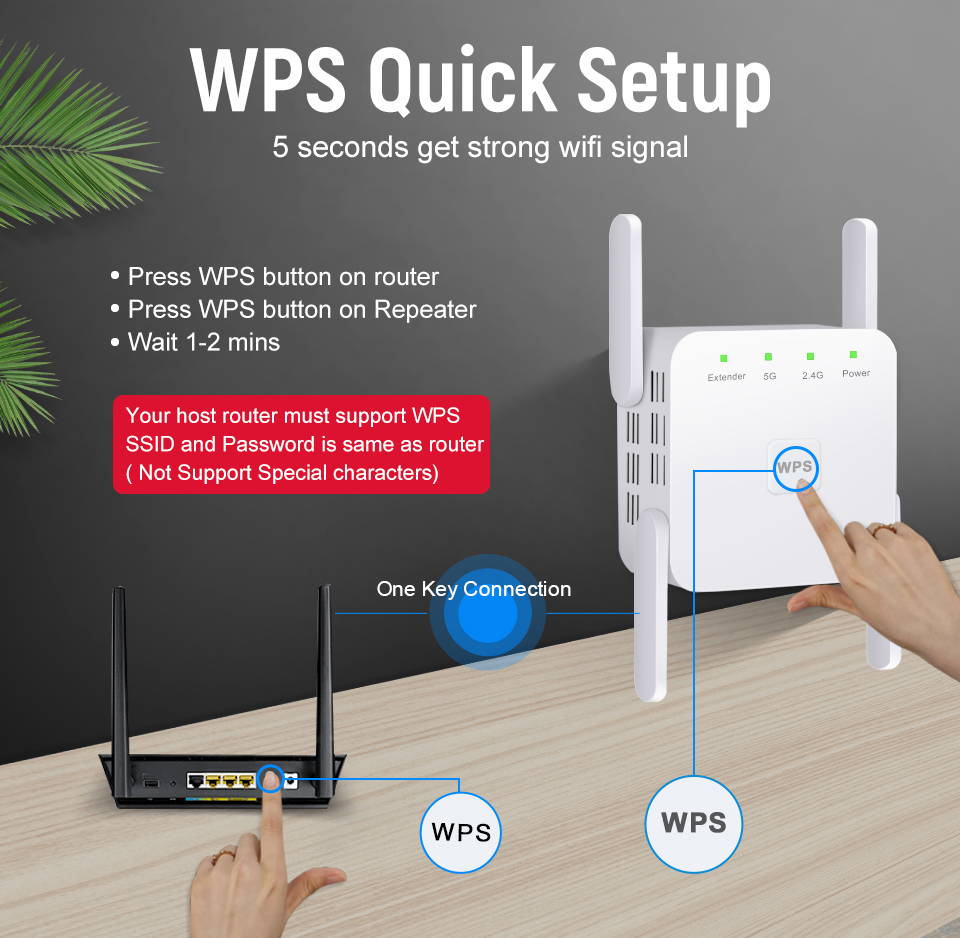 See What Others Are Saying About FiBooster™..
"Amazing! Would give 6 Stars if I could!"

Amazing! Would give 6 Stars if I could! Oh man, my bedroom is the basement of the house, so the wifi just barely reached, and has a very weak signal. This extender is a life saver. It took maybe 2 minutes to set up, the hardest part was getting it out of the box! It amplifies the signal perfectly, and I find that it actually makes my wifi faster, as less people are using it! HouseWifi is my normal wifi signal in my room and the HouseWifi_EXT is the extenders wifi signal in my room. The difference is night and day! I will be convincing my family to buy these for the farther parts of the house.Thank you!
Jeff W.

"Based on my experience, I recommend this booster."

Works Well, Now Have Strong Signal Throughout Apartment I live in a large apartment so I have a lot of dead spots. When the one I have had for a few years died, I ordered this one to take its place. There were many to choose from, but I chose this one because I've heard great things about it. You can't beat the price either for the quality that you get. The booster was easy to install and was soon up and running. I now have a very strong signal in the living room and throughout the apartment.
Paul D.

"Works great, easy set up."

Could barely get a signal in my garage, now with this extender I have an excellent connection. Set up was easy, literally push two buttons and it's done.
Andrew M.

This booster has been above my expectations, I thought it would be a simple one but it was very powerful. I have about 10 different devices connected to it and the wifi problem I had before has been solved at once. Streaming problem is in the past now.
Josh D.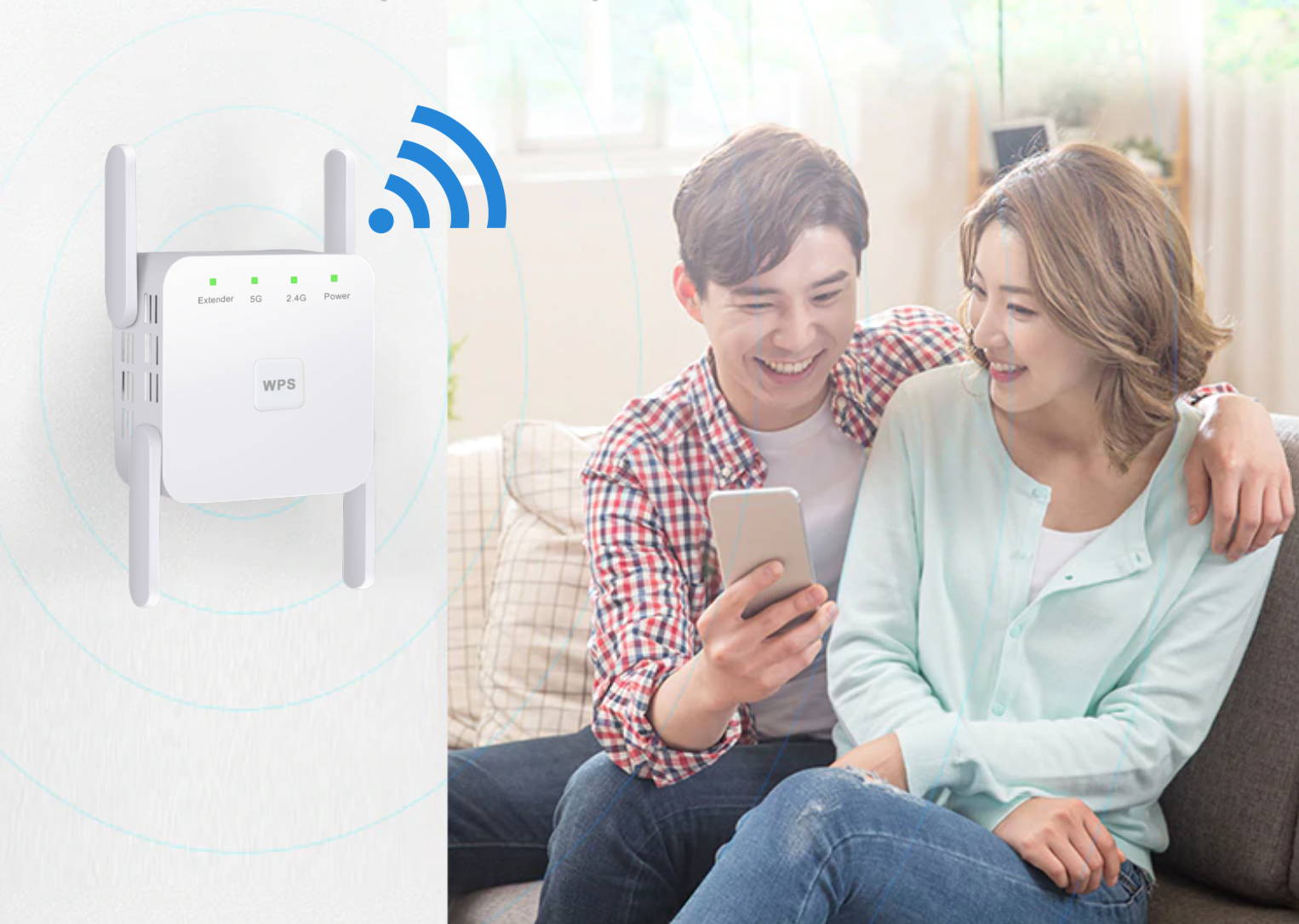 What will FiBooster™ Do For You ?
Boosts your Wi-Fi signal for faster internet access: Connect multiple users and devices without any data or speed loss.

Easy installation: FiBooster™ plugs into any standard electrical outlet and it is plug and play. That means no wires, no technicians, and no five-hour phone calls to technical support of your ISP.

Faster download speed: Without dead zones and signal interruptions to slow your connection down, your Wi-Fi connection will feel faster and stronger

Save money: instead of buying an other router to cover all areas in your house and having to pay internet provider each month, just use the FiBooster™! and also stop wasting time waiting for things to load because time is money.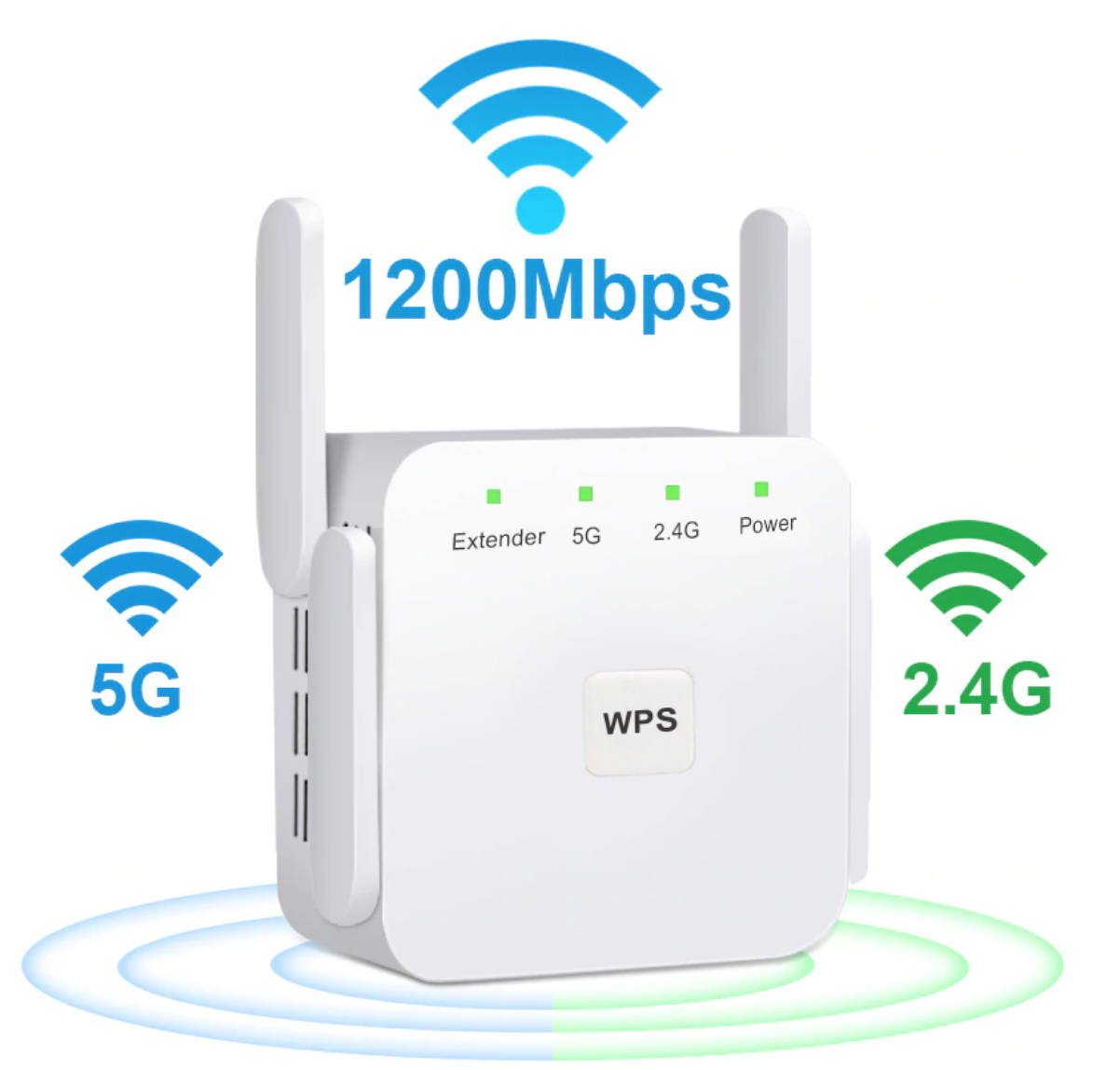 "The more WiFi Boosters that I had in my home...the stronger my WiFi got!"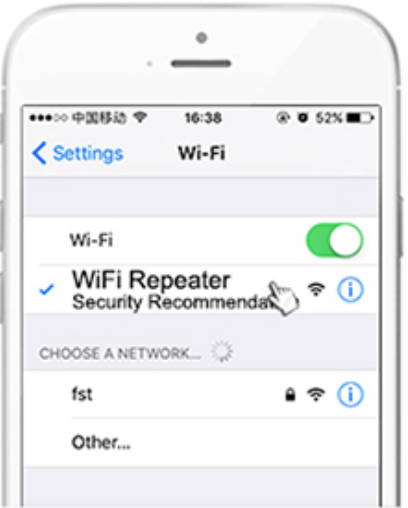 Connect FiBooster™ via cell phone
1. Open your phone's wifi set-up window.

2. Connect the repeater's wifi.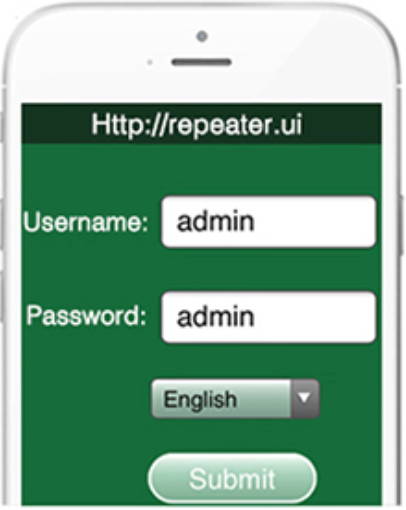 Set up FiBooster™ via browser
1. Open your browser and type: https://192.168.10.1

2. Enter the default password "admin" and click the "login"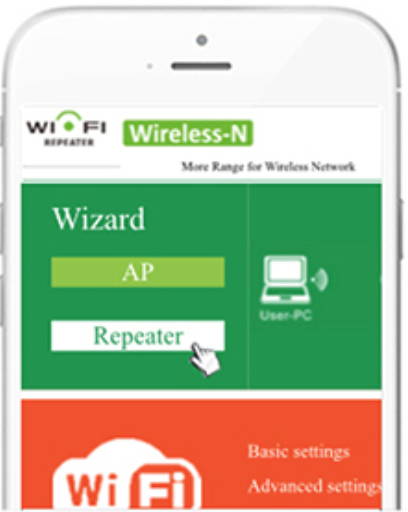 AP mode: For wired connection (ex: modem)
Repeater mode: for wireless connection (ex: router)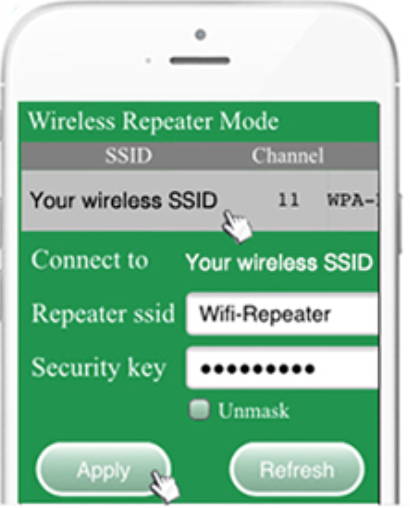 Connect the repeater's wifi again
Select your wireless SSID and insert the security key of your network, Apply and enjoy fast surfing even in dead zone!
** For more details please refer to our user manual **

4 Great ReasonsTo Buy From Us !

Shop with us today and feel the difference. BUY NOW with 100% Money Back Guarantee!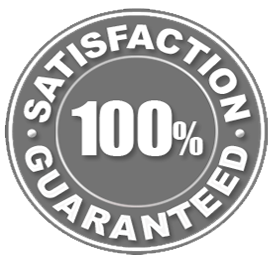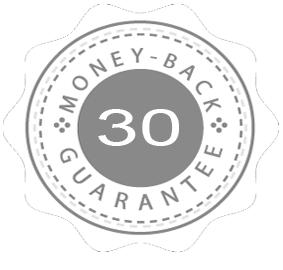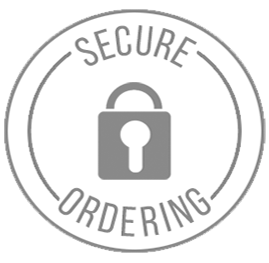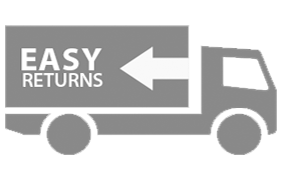 Frequently Asked Questions

Does this Wi-Fi booster work outside?
Yes! With FiBooster™ you can extend your internet signal to cover the yard, balcony, or even the garage.
Can I move this Wi-Fi Booster after it's installed?
Yes! Unlike your router, the FiBooster™ does not have to be plugged into a phone jack, so you can relocate it to any outlet in your house at any time!
Is there a limit to how many devices can connect to this Wi-Fi Booster?
No! You and your family can connect as many devices as you want and with the improved wi-fi signal, you'll all experience faster downloads and streaming.
Can I install multiple Wi-Fi Boosters for an even stronger signal?
Yes! With additional Wi-Fi Boosters you can extend your wireless internet signal even further and create a stronger connection for all your devices.
Is this Wi-Fi Booster compatible with my older devices?
The FiBooster™ works with computers, laptops, phones, smart TVs and more! Any model, any generation, if it uses a wi-fi signal, it can connect to this Booster.
How complicated is the Wi-Fi Booster setup?
It takes less than five minutes to get FiBooster™ up and running. Plug it in to any wall socket and follow the simple step by step instructions in the manual.