✅ 100% Money Back Guarantee

✅ Order Processed Within 24 Hours
Tired of dealing with weak WiFi signals that keep you from getting your work done or enjoying your time on your phone or laptop? Or does your WiFi cover a small area? Is one room slower than the other? Is there a spot in your house where you can't get WiFi at all? Annoying isn't it?  Well, not when you have this…

This WiFi Repeater is like having a second router in your home!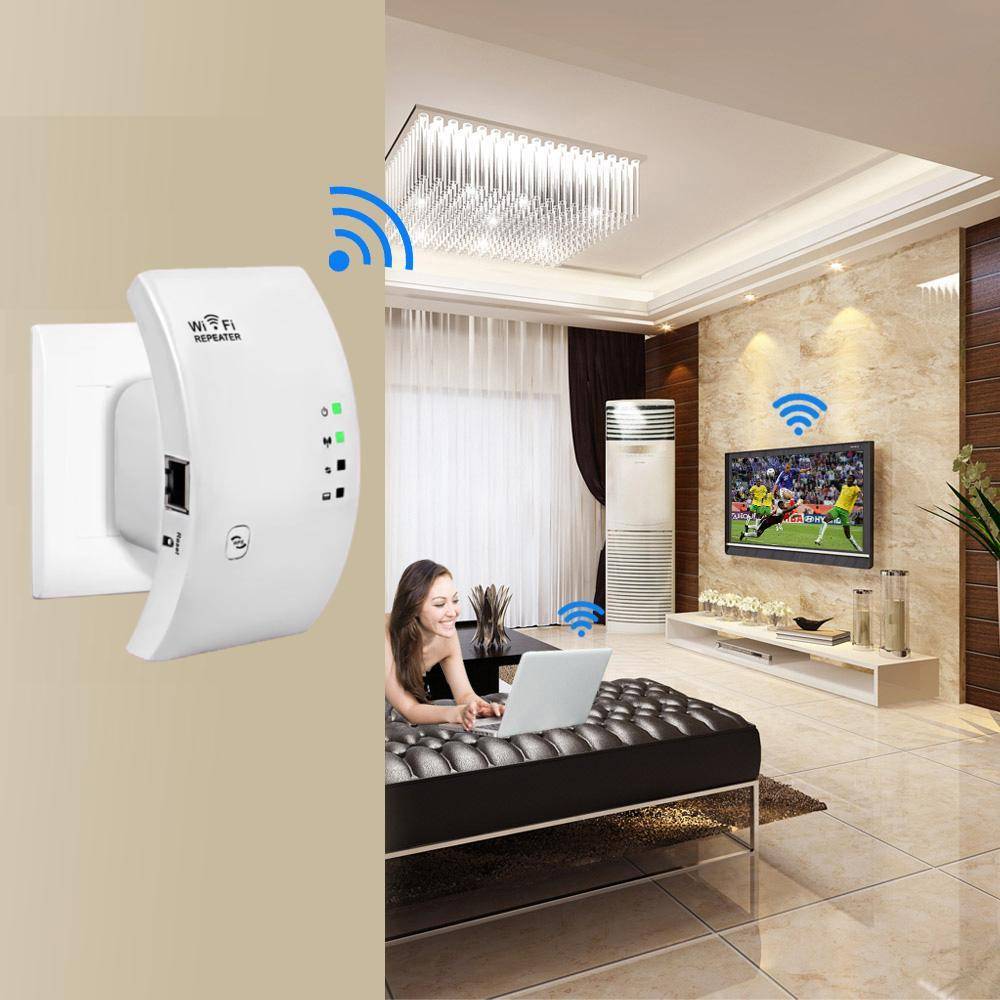 You'll be able to get a strong WiFi signal in all of those hard to reach places and you'll enjoy a transfer speed max of 300Mbps.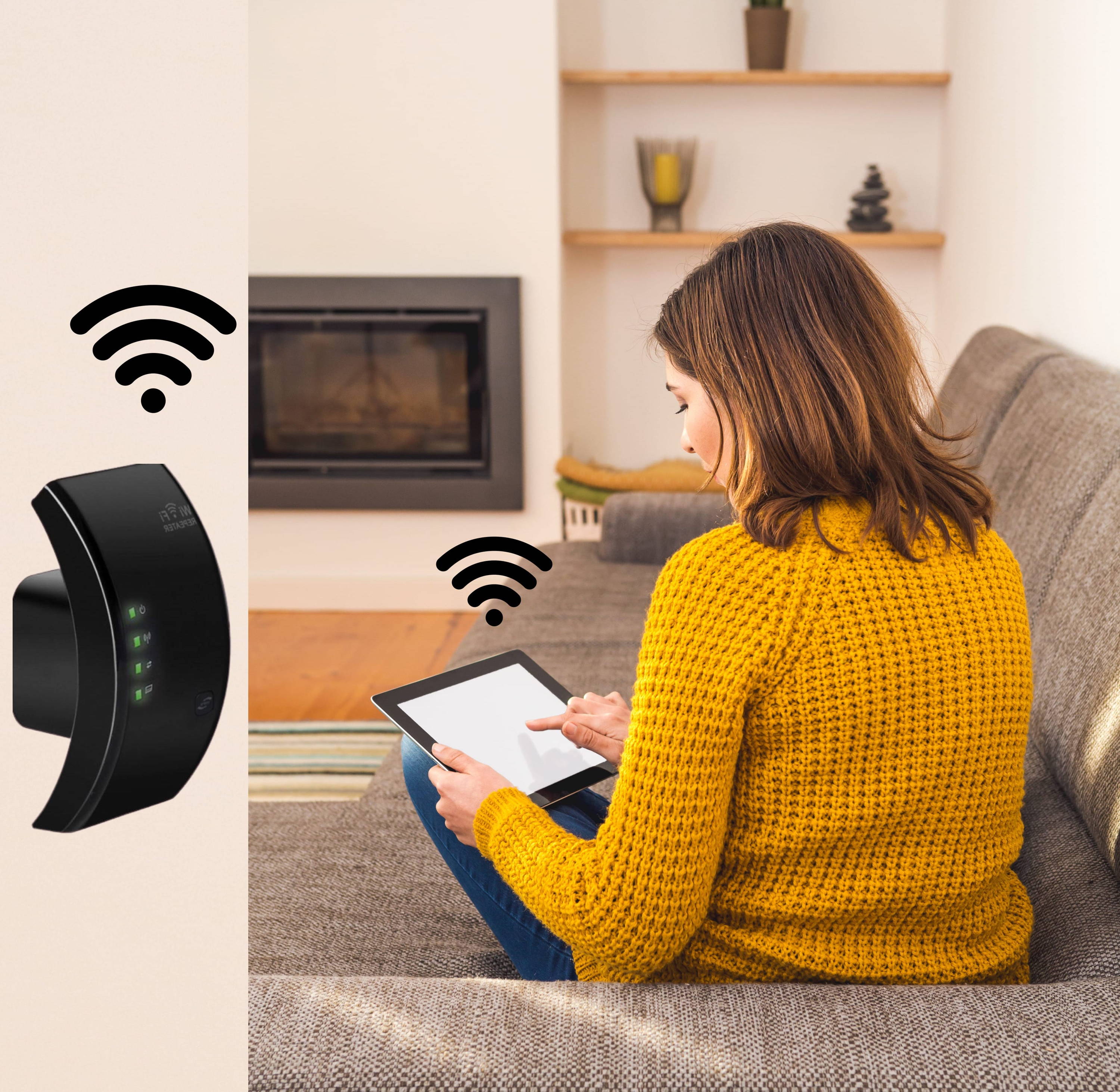 The Wifi Repeater is also easy to set up so you'll have it live in no time! Easily installed with its adapter, you can boost the range of your existing WiFi by simply plugging this into an outlet. And with a 2.4G WiFi transmission rate, you can even cover the hard-to-reach areas.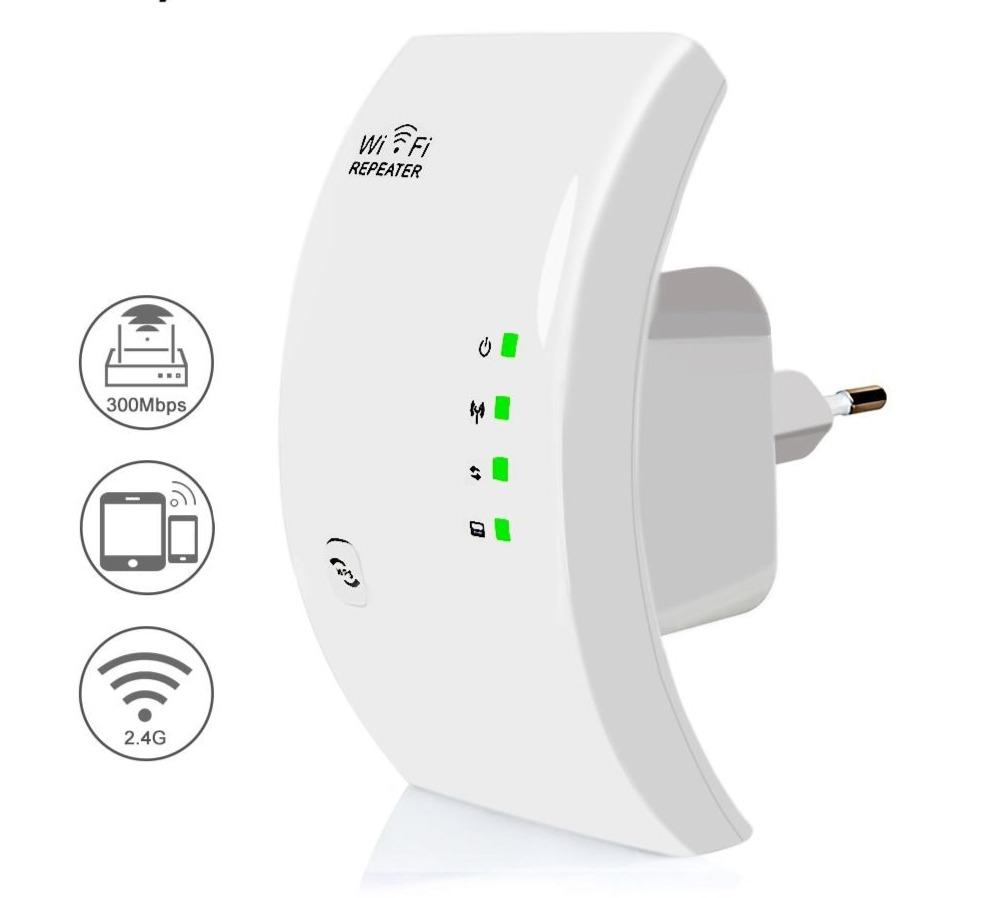 With a built-in LAN port and included cable, not only is this compatible with mobile devices, but it also works with wired ones too, such as smart TVs and game consoles.
Plus, this device is small and compact so it won't stick out like a sore thumb in your home or office. It's also small enough to easily pack away when you are traveling or on the road. 
Whether it's your garage, backyard, basement, or a room at the far end of your house, you'll always have a strong connection and fast internet speed!
You Need A Wifi Repeater If You Suffer from:
Slow internet when surfing

Slow internet when playing online games

Slow buffering when streaming Youtube videos

Weak Wi-Fi signal in your room

Slow Skype or Skype connection issues

Brick or concrete walls from your router

Slow download or upload times
Features 
✅ Plug and Play: Easy to install and use. Designed with mobility and portability, a little gadget with great value, ideal for home, company, and travel in use.
✅ High Speed: Extending exist wireless network to hard to reach an area with speed up to 300Mbps, creating a high speed, long-range and stable network.
✅ WPS Button: Can be simply setup on your phone/iPhone/tablet/laptop/PC within 5 minutes. Simply pressing WPS button to get safe encryption. Support WEP, WPA, WPA2, WPA/WPA2 encryption methods to prevent unauthorized access and monitoring.
✅ High Compatible: Ethernet port allows the Extender to function as a wireless adapter to connect wired devices, Compatible with 802.11n/g/b devices, work with any wireless network, router and Wi-Fi enabled devices including Smartphone, iPhone, iPad, Tablet, Laptop, Desktop, Smart TV, TV BOX, etc.
✅ Working Mode: Repeater mode for stronger wireless performance and coverage and AP mode which creates a new WiFi access point.
Why Buy Wifi Boost?
✔️ Boosts your Wi-Fi signal for faster internet access – Connect multiple users and devices without any data or speed loss.
✔️ Easy installation – Wifibooster plugs into any standard electrical outlet and it is plug and play. That means no wires, no technicians, and no five-hour phone calls to technical support of your ISP.
✔️ Faster download speed – Without dead zones and signal interruptions to slow your connection down, your Wi-Fi connection will feel faster and stronger than ever before.
✔️ Save money – Wifibooster is much cheaper than other competitors and provides stronger signals than other branded wifi booster.
How to Install the WiFi Repeater?
Plug it into socket

1. Choose the suitable placement and plug it into socket.

2. When it is on, reset it.
Connect repeater's wifi via cell phone
1. Open your phone's wifi set-up window.
2. Connect the repeater's wifi.
Set up the repeater via browser
1. Open your browser and key in 192.168.0.1
2. Go into wizard and set up it step by step:
a. the default account and password both are admin
b. Choose the existing wifi what you want to relay
c. set up its wifi password which should be same with the existing wifi.
Connect the repeater's wifi again
Connect the repeater's wifi after configuration is done. And then you could enjoy surfing even in dead zone.
Warnings!
The repeater is not a router
Please notice: the repeater does not include router function. Please do not use it as a router. It can only extend existing WiFi's signal range.
Make sure at least 60% signal received by the repeater
Please make sure that the placement of repeater should be covered by at least 60% signal strength of existing WiFi.
Avoid interference
Wave oven, washing machine, and other electric appliances may affect the repeater's performance. Especially, the main wall which includes steels may decrease its signal dramatically. Please avoid these between the repeater and the place which you want relay to.
IP conflict
Sometimes, perhaps you cannot go into the wizard, which is caused by IP conflict. Please log into your router's wizard and change its IP as 192.168.1.1 or 192.168.2.1.
Specifications
1. Operating Temperature: 0ºC~40ºC
2. Storage Temperature: 10~70ºC
3. Voltage: 110V-240V
4. Support 2.4 GHz WLAN networks
5. Maximum WLAN security with WPA2, WPA, and WEP (128/64)
 
Package Includes
1 x Wifi Repeater
1 x User manual
1 x Plug
1 x RJ 45 Cable
---
Special 50% OFF - Limited Time Offer!

Click the "Add to Cart" button to order yours today!
🚚 Note: Due to high demand, please allow 10-15 business days for delivery.
Many times, your items will arrive earlier! We send all our packages with a tracking number so you will be able to check it every step of the way!
GUARANTEED SAFE CHECKOUT